SOLUTIONS
With the ever growing number of small and large PayTV operators worldwide, who offer broad range of cable, satellite or terrestrial television services to their subscriber bases, comes the imminent need for supplying quality content and added value services that will help them achieve that needed competitive advantage in order to stay ahead of the competition.
This of course, is a great strategy, which involves a substantial initial funding as well as careful ongoing investment planning. The average return per user (ARPU) is among the factors, which define the spread of financial investments over time and certainly offers opportunities for further company development. It is therefore imperative for PayTV operators to ensure that their customers are generating regular revenues, based on the services they utilize. Deployment of Conditional Access System (CAS) over the network that is strong and impenetrable enough to provide the necessary digital content protection is among the ultimate means of achieving this goal.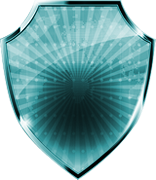 THE CONDITIONAL ACCESS SYSTEM (CAS)
is a sophisticated proprietary piece of software which is used for encrypting a broadcasted DVB network stream in a way that allows only authorized decoding hardware to decrypt and visualize it. Incorporating highest levels of security in the network streams, CAS prevents commercial piracy and unauthorized viewing of the broadcasted content which increases the operator's revenue and provides a consistent flow of funds. Implementing a conditional access system (CAS) in the network architecture ensures that the paying customers get exactly the content they have paid for, for the period they have paid for. Developed by a team of highly experienced professionals with extensive knowledge of crypto systems and algorithms, BestCAS is a new generation of conditional access system, designed and built to ensure maximum levels of content protection and security, employing up to 32 access criteria levels with options for various type of messaging to be displayed for each criterion. Efficient in design, the system is easy to operate with its intuitive web interface and is suitable for small, large and extra large scale DVB networks spread over several time zones. We at BestCAS Ltd. realize that security is of utmost importance to our clients, therefore we have had our CAS system undergo an in-depth security audit, performed by Farncombe UK - a Cartesian Company, who are among the best and well known external security auditing companies in the world.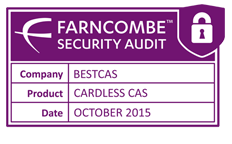 For detailed inquiries, further information and potential project integrations, please get in touch with us via the Contacts section of this website.

ELECTRONIC PROGRAM GUIDE (EPG)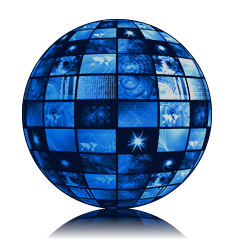 Implementing a variety of added value services with the broadcasted content is another way of staying ahead of competition and preserving the customer base. With the rapid development of the field and the enormous variety of content channels being offered worldwide, more and more households will be furnished with value added digital services among which is the provision of a comprehensive electronic program guide (EPG) for all the channels in the Digital TV package they are receiving. Based on our knowledge and expertise in the field,we at BestCAS have developed an easy to use, highly effective and powerful EPG generator product, which provides the functionality to stream seamless, ongoing and adequate EPG feeds for all configured services on a particular network. It is based on the same unique and efficiently designed web-based platform as our CAS product and can be utilized easily in parallel with it. For detailed inquiries and potential project integrations, please get in touch with us via the Contacts section of this website.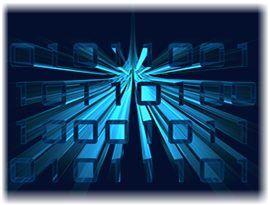 PSI/SI TABLE GENERATOR AND FILE STREAMER
Another product, that complements the BestCAS platform and which is specifically designed to help Cable, Satellite and Terrestrial PayTV operators apply comprehensive configuration to their DVB network streams is our extensive BestCAS PSI/SI table generator and File streamer. The PSI/SI (Program Specific Information / Service Information) generator is designed to generate and stream DVB PSI/SI tables over IP using UDP or RTP protocols to even the simplest of multiplexing devices. The range of generated tables include - PAT (Program Association Table), PMT (Program Map Table), SDT (Service Description Table), BAT (Bouquet Association Table) and multiple NIT tables (Network Information Table) with embedded LCN (Logical Channel Number) and LD (Linkage Descriptor). If purchased together with our EPG Generator product, SDT_Other and EIT_Other tables could be generated and streamed as well. Additionally the File Streamer is designed to stream valid MPEG TS (Transport Stream) files over IP using similar UDP or RTP protocols thus making workflow easier for operators, who need to stream various OTA firmware updates and/or OTA channel list updates for the variety of equipment units on the network. For detailed inquiries and potential project integrations, please get in touch with us via the Contacts section of this website.